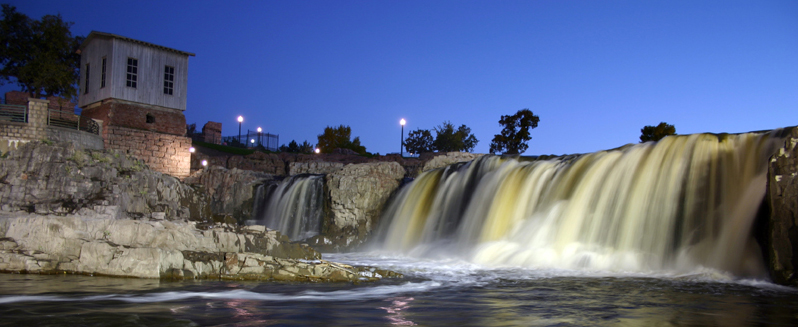 Locations to Serve You In South Dakota and Iowa
For A Free Phone Consultation
Call Now (605) 368-1037 or (712) 254-8227
ZOOM Meetings Available 
Welcome to SD Professional Services,  a full service Private Investigation company located in Sioux Falls & Rapid City, South Dakota, and Sioux City, Iowa.  We are licensed, bonded, and insured to serve the needs of attorneys, businesses, insurance companies, and private individuals in the states of South Dakota and Iowa, we also conduction some investigations Nationwide.
Infidelity Cases / Cheating Spouse
Child Custody Issues and Divorce Cases
Nationwide Locating People  & Assets
Nationwide Online Dating Background Check
Nationwide Social Media Investigations
Nationwide Cyber & Internet Investigations
Nationwide License Plate Recognition System
Nationwide Cell Phone/Computer Forensics-Recovery
Meet the Investigator:
Eric Hurlburt, CECI, CSMIE
Licensed Private Investigator & Process Server South Dakota & Iowa
Nationwide Services Available
Eric Hurlburt was born and raised in Southern California and moved to Sioux Falls in 2006.  His background is in law enforcement and has owned and operated his own business for the last 25 years in California, South Dakota, and Iowa.  He also  serves as a current Governing Board  Member of McAfee Institute; an accredited and certified institute for law enforcement, intelligence, and investigative industry.
EXPERIENCE:
13 Years Law Enforcement in Southern California and 2 Years South Dakota
DRE (Drug Recognition Expert) Training In Sacramento, California
Extensive training in the backgrounds of Hispanic & Aryan Street/Prison Gangs, and Motorcycle Gangs-1%er
Formal training in interview, interrogation, and surveillance-from Wicklander-Zulawski
Certified K-9 Handler  
Certified Expert in Cyber Investigations (CECI)
Certified Expert in Social Media Intelligence (CSMIE)
        
6 Years Lead Investigator and Manager in the private sector-Retail Theft & Dishonest Employee Investigations (Southern California)
Business and Retail Crime Investigator

Retail Loss Prevention
Employee Theft
Credit Card Fraud
Booster and Fence Investigations – ORC (Organized Retail Crime)
25 Years Experience working with many types of investigations in the private sector
29 Years Working with Real Estate, Mortgage Lending, Appraisal and Title investigations
South Dakota Notary Public
Licensed South Dakota Real Estate Broker (Inactive)
Licensed California Real Estate Licensee (Inactive)
EDUCATION:
Certified Expert Cyber Investigations (CECI)
Open Source Intelligence Investigator (OSINT)
Detection Of Fake Photos and Videos- "Deep Fakes"
Digital Forensics (Cell Phone, Computers, and Automotive "Black Box")
Social Media Investigations-Facebook and Varies Online Dating Sites
Online Auction Investigations-Ebay, Amazon, Craigslist, Facebook and more
Organized Crime Investigation Dealing With Check, Credit Cards, and Retail Merchandise
Investigations of Online Drug and Sex Trafficking,
Identity Theft, Online Harassment, and Varies Online Fraud
Child Abuse and Online Child Exploitation Investigations
Human Trafficking Investigations
Cases Involving the Dark Web
Certified Social Media Intelligence Expert (CSMIE)
Social Media Intelligence & Investigation Expert

Facebook, Twitter, LinkedIn, Instagram, Tumblr, Google + and more

Knowledge of How To Search and Monitor Subjects On The Above Platforms

Mobile Apps Intelligence & Investigation Expert

Facebook and FB Messenger, Twitter, Skype, YouTube, Tik Tok WhatsApp, SnapChat, Instagram, Tumbler,Telegram, and more
Popular Dating Sites Such As Tinder, Facebook, OkCupid, Zoosk, eharmony, Match, Fetlife, BeNaughty, Adult Friendfinder

Knowledge of How To Search and Monitor Subjects On The Above Platforms

Knowledge and use of Cryptocurrency
Knowledge of Open Source Intelligence
Intelligence & Investigation Expert In – How Criminal Groups Use Social Media

Organized Crime Rings
Human Trafficking-CSAM
Drug Use and Sales
Gangs

Cases Involving The Dark Web
LEADERSHIP ROLES:
Featured news interviews by KSFY and KELOLAND,  TV news stations located in Sioux Falls, SD
Current Governing Board Member – McAfee Institute | Government and National Accreditations