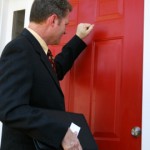 Process Serving In South Dakota and Iowa
Proudly A NAPPS (National Association of Professional Process Servers) Member And Approved Provider For South Dakota (605) 368-1037 — Sioux City Office (712) 254-8227 or Toll Free (800) 314-6090
Email Your Paperwork To: eric@sdprofessionalservices.com
South Dakota Professional Services delivers on average 125 Service of Process a month, more than 1,500 a year.  We provide professional, ethical, and value driven process serving in South Dakota and Iowa. Our clients are Attorneys, Business, and Private Parties.  We are an approved vendor for several county and state offices in South Dakota and Iowa.
We specialize in Service of Process to local banks in Sioux Falls, SD and have a working relationship with Subpoena Compliance departments.
Citibank NA,  Wells Fargo NA, First Premier, MetaBank, Target National Bank, TCF Bank, Retailers National Bank, First Savings Bank, and more.
Price For Routine Service: $90 plus .58 a mile in Sioux Falls, Rapid City, and Sioux City.

Call For Pricing In The Following Cities/Counties In South Dakota and Iowa:
	South Dakota Cities:  Elk Point, Beresford, Vermillion, Yankton, 
                              Dakota Dunes/North Sioux City, Brookings, Watertown
                              Rapid City and Black Hills Area
	Iowa Counties: Woodbury

Guide For "Routine Service": 
*All fees are prepaid before service is started; we accept credit cards and Echecks
*Any attempts beyond 3 attempts can be arranged at an additional charge. 
*Normal service attempts usually start within 72 hours or less. 
*Free printing up to 20 pages. After 20 pages cost is 0.19 per page
*All fees are for a single address given, if new address is discovered it is 
 considered a new job.  Price is for normal "routine service"; if you have 
 specific times, terms, etc. please call for a price quote.
Rush Orders: Faster than 72 hours, please call for a quote.
Skip Tracing: Can be added for a nominal fee if service is done by our office.
If Skip Tracing is needed outside of Process Serving please call for a quote.


Email Orders Can Be Sent To: eric@sdprofessionalservices.com
Why we are simply the best in South Dakota and Iowa
Notarized Affidavits Are Always Included FREE of Charge.  One Affidavit Per Service Charge
One Free Skip Trace For Contract Customers Per Case
Added Benefits For Our Recurring Customers–We use ServeManager software:

Electronic Service Updates Via Email or Phone By Request
Real Time Client Accessible Interface

Check the status of your file
Reprint affidavits, free of charge for contract customers
Photos of property attempted by request (Small Fee Applies)
Our service areas in South Dakota: Sioux Falls, Yankton, Vermillion, Brookings, Mitchell,  Rapid City, Minnehaha County, Lincoln County, Moody County, Lake County, McCook County, Turner County, Clay County, Union County, Pennington County (Black Hills of South Dakota) and more adding more areas all the time.
Iowa: Sioux City, Sgt. Bluff, Carroll, Sac County, Buena Vista, Ida, Calhoun, Greene, Shelby, Audubon, and Guthrie County
For South Dakota (605) 368-1037 — Sioux City Office (712) 254-8227
Toll Free (800) 314-6090